Relocate your belongings without any complications
Over 100 years of experience in removals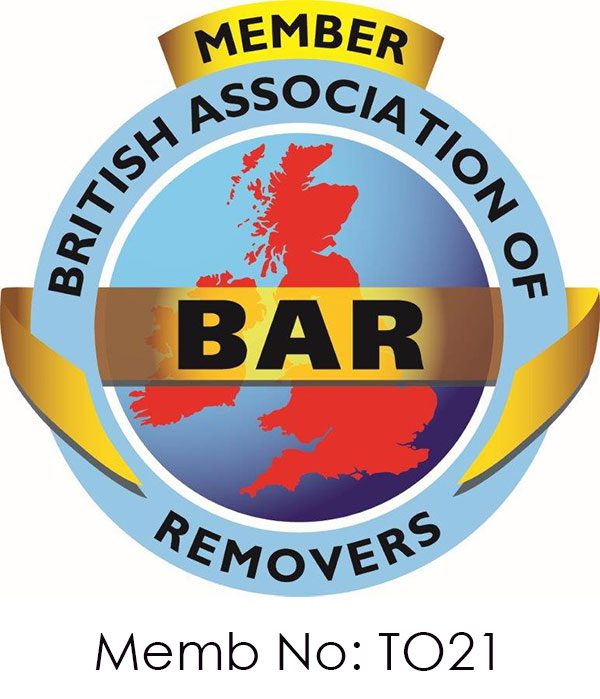 Proud member of the British Association of Removals
Relocate with ease thanks to our export packing services
Relocating overseas is a long and complicated process, but with the right help, you can make it a whole lot easier. 
With years of experience in export packing, our team has developed the skills and expertise to ensure all your belongings get to their destination safely. Our team has been trained by the British Association of Removers (BAR) in export packing for containerised shipping services, so we will handle and prepare your belongings, so they always pass through customs. 
What's included in our export packing services?
On-site consultation where we discuss your packing options 

Advice on what materials to use to protect your goods in transit 

Safe and secure packing to ensure your items arrive in peak condition

Customs work done on your behalf to reduce the stress of relocation 
Our export removals team knows that moving to a new country can be an incredibly challenging time, which is why we strive to reduce stress and make relocating as hassle-free as possible. 
For more information about our export packing services, contact us today for a free quote.
Custom crate packing services
If you have a special or fragile item that needs to be handled with extreme care, then we have the solution for you. Our team offers custom shipping crates that will protect your goods regardless of their size or shape. 
Specialist items like large electronics, musical instruments and family heirlooms or antiques need a bit of extra protection which is why our custom crates are ideal for overseas transportation. 
Our custom shipping crates will give you complete peace of mind when transporting your valuable items, and our specialist packing team will ensure that the crate matches each item perfectly. 
We also offer all our clients a range of packing materials and products including:
Stop worrying about relocating your belongings - leave it to the export experts