Make your journey home as easy as possible
Professional Removal Services To The UK
Over 100 years of experience in removals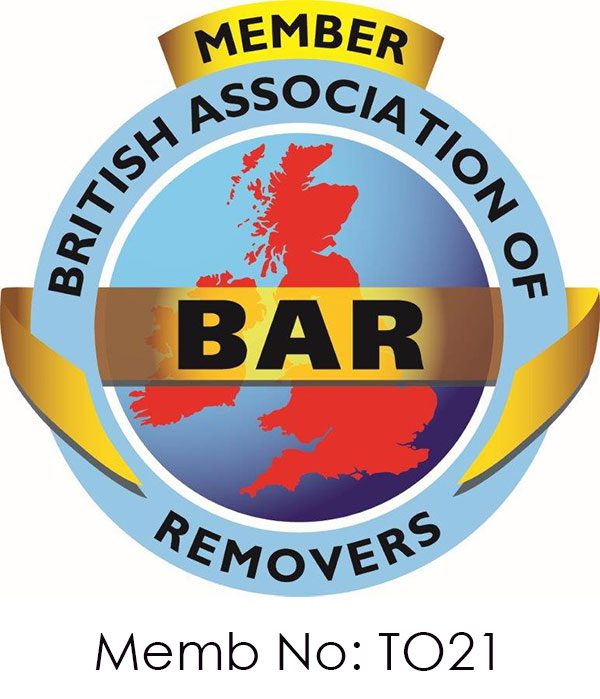 Proud member of the British Association of Removals
Have a stress-free move back to the UK
Make your move back to the UK as easy as possible by taking advantage of our efficient and reliable removal services. 
Roy Trevor offers reliable removal services from Europe to the UK to help you reduce stress and make the removal process as smooth as it can be. Nobody wants to be stressed out while travelling and with our help, your transition back home to the UK will be easy. 
Our removal experts have many connections in Europe to ensure the removal process goes as quickly, efficiently and as smooth as it possibly can. With our depot facilities on the Algarve in Portugal and Malaga in Spain, we can easily help you move your belongings back to the UK without any issues. 
Let our team make your voyage back to the UK a hassle-free experience. Contact us today to get a free quote.
Our European removal services
As a proud member of the British Association of Removals (BAR), we're always committed to helping our clients move to and from Europe with no interruptions or issues. 
Take a closer look at how our European removal services work and what our team can offer your family during your big move. We also offer a wide range of storage solutions accessible from our International depots which can be arranged from our head office in Cheshire, UK. 
Export Packing
All your belongings will be expertly packed and wrapped by our professional team of movers. We always use a 6-ply paper blanket and specialist paperbound bubble wrap to keep all your goods safe during transportation.
Home Removals Storage
If you're not moving for a while but want to get a head start on shifting your belongings, we offer high-quality storage solutions. Whether you want to keep your things stored in the UK or in Spain we will organise everything for you.
Overseas removals insurance
Protect all your belongings against the risks of international shipping and freight with our competitive overseas removals insurance. Feel at ease during your move knowing everything you own is protected against damage.

If you do need to make a claim, head to the insurer to get it dealt with quickly and independently.
Frequently asked questions
The cost of a removal service back to the UK from Europe will depend on where you are and how many belongings you bring back with you. Get in touch with our team for a comprehensive quote today.
You can hire a removal company like us to do as little or as much of the moving process. If you'd like us to pack everything for you, we'll do so with the utmost care and respect. But if you're just looking for speedy transportation, we'll happily take your belongings straight to your new home.
Concentrate on your big move and leave the removal process to us - get in touch today