Cheshire's trusted solution for your local move
Over 100 years of experience in home removals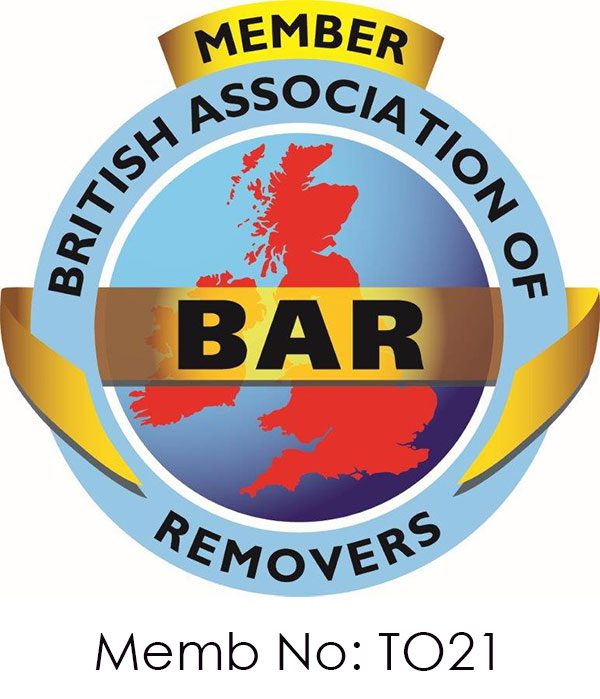 Proud member of the British Association of Removals
A long history of successful home removals in Warrington, Cheshire
Moving house in Warrington and in need of the best home removal service to help you get the job done without stress?
Roy Trevor has been serving the local area for over 100 years – so you can rely on our professional movers to ensure the process goes as smoothly as possible from start to finish.
Whether you're just relocating across town or to another area of Cheshire – moving home can be a daunting prospect, whatever the distance.
Need a helping hand to safely pack up your things or someone to take care of the entire process? Allow us to take the stress out of your move in Warrington.
Warrington moving services designed to suit you
Every move is different. That's why our home removal services can be tailored to suit your unique needs. Whatever you need on the day, our team of local movers can help make things easier for you and your family so you can focus on your future in your new home.
With a long-standing history in Cheshire and an unparalleled reputation in the moving industry, you can count on us to handle your cherished possessions with the same level of care as we would our own.
It's time to get moving!
Professional packing
It's not always easy to entrust a stranger with your important personal goods. Our friendly Warrington packers and home removal experts will put you at ease – taking the best possible care of everything from large family room furniture to fragile, valuable heirlooms.
Removal management
You've already got enough on your plate making your new house a home. The last thing you need to worry about is getting all your belongings from one place to the next. If you'd rather skip the logistics – then leave it to us! We'll ensure everything is transported safely and arrives on time.
Transportation in Warrington
Already have your things boxed up and need a professional in Cheshire to take them from A to B? Our team of skilled drivers will carefully transport your goods and can even carry them into your new home for you, so you can focus on getting settled.
Warrington storage
In between places in Cheshire? Store all your possessions from bulky furniture to delicate valuables in our modern storage units right here in Warrington, Winsford, and Arley. With 24/7 CCTV surveillance, you can sleep soundly while you wait for your move-in date.
Frequently asked questions
For a quick, easy, and stress-free move – enlist the help of Warrington's local removal company today.